Full Price
Nimian Legends : BrightRidge
$0.99
| | | | |
| --- | --- | --- | --- |
| | Protopop Games | | No |
| | 4.2 | | 100,000 |
| | $4.99 | | $0.00 |
[?]
App Description
Run, swim and fly through glistening waterfalls and rivers, overgrown forests, sky-high mountains, and ancient dungeons. Shape change into powerful dragons, soaring eagles, quick-footed deer, and more. Download BrightRidge today.
I am truly grateful to the Android community for helping my unknown game grow. Thank you for all of your support and encouragement. I am a solo indie developer working on BrightRidge and it is a game from my heart. I enjoyed creating this world and I hope you enjoy exploring it:)
EXPLORE AND STORY MODES
Ready for adventure? The Ballad of BrightRidge and Love & Tin are two magical adventures in Story Mode. Or choose the Explore mode and experience BrightRidge without quests or enemies. Can you find the ancient whale that swims in the oceans? Or the hidden ruins that dot the land?
SHAPE CHANGE POWERS
Unlock the power to change into several species and explore BrightRidge from a new perspective. Soar through the sky as a golden eagle or a winged dragon. Run through the forests and a wily fox or dashing deer. Barge through the land as a towering Tree Ent and flutter peacefully among the flowers as a delicate butterfly (a fan favorite!).
PHOTO MODE
Become a nature photographer and take and save beautiful pictures of this gorgeous and vast landscape. Will you photograph an elusive deer drinking by the river? Or perhaps capture a golden sunset amid ancient ruins? Need help hunting the animals down? Use your Spirit View to magically track animals, each with their own habitat and behavior.
CUSTOMIZE YOUR WORLD
Extensive options let you customize almost anything at any time. Change the time of day, turn on Watercolor mode and experience a living painting, add effects and filters, and more. On newer devices, you can turn up the detail for an even more beautiful and immersive experience.
LEGENDS AND LORE
Legend Spots dot the land waiting to be discovered. Each one tells a bit about the people, places, and history of BrightRidge. Or visit the cozy halls of BrightRidge Inn, sit by the fireplace, dance with the guests, or listen to their stories.
DYNAMIC WEATHER AND DAY/NIGHT CYCLE
It's all here. Rainstorms, lightning and thunder, light breezes and gusting wind, and quiet snowfalls. Or use the options to change the weather on the fly.
RELAX AND EXPLORE
There's no rush. Feeling panic, anxiety, or stress? Choose Explore Mode, breathe, and explore the wild rivers, valleys, and waterfalls of BrightRidge at your own pace.
FULL GAME
+ No Ads
+ No In-Game Purchases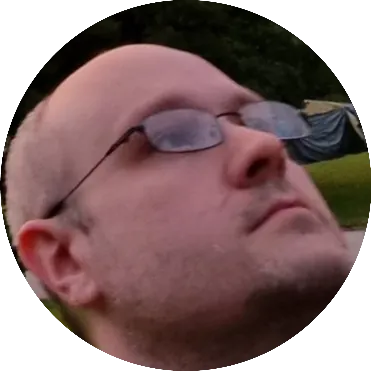 Doug Lynch
Hi! You may have seen my work at other Android publications including XDA and Phandroid, but I have branched out on my own to create content for the community. Most of my work consists of finding the best deals in the Google Play Store, creating tutorials on my YouTube channel, and curating the best applications and games on Play Store Finder.