Full Price
SkySafari 7+
$19.99
| | | | |
| --- | --- | --- | --- |
| | Simulation Curriculum | | $3.99 - $29.99 |
| | 4.5 | | 1,000 |
| | $19.99 | | $8.99 |
[?]
App Description
SkySafari 7 Plus goes beyond most basic stargazing apps by providing you with a full-featured space simulator with telescope control. If you are looking to dive deeper into astronomy, start your journey with the #1 recommend app for amateur astronomers since 2009.
Note that there is no discount upgrade path from SkySafari 7 Plus to SkySafari 7 Pro. Choose carefully!
Here's what's new in version 7:
+ Complete support for Android 10 and up. Version 7 brings a new and immersive stargazing experience.
+ Events Finder – go to the new Events section to unlock a powerful search engine that finds astronomical events visible tonight and far into the future. The finder dynamically generates a listing of moon phases, eclipses, planetary moon events, meteor showers and planetary phenomenon such as conjunctions, elongations and oppositions.
+ Notifications – the notifications section has been completely revamped to allow you to customize and manage which events trigger an alert notification on your device.
+ Telescope Support – telescope control is at the heart of SkySafari. Version 7 takes a giant leap forward by supporting ASCOM Alpaca and INDI. These next generation control protocols allow you to effortlessly connect to hundreds of compatible astronomical devices.
+ OneSky – allows you to see what other users are observing, in real time. This feature highlights objects in the sky chart and indicates with a number how many users are observing a particular object.
+ SkyCast – allows you to guide a friend or group around the night sky through their own copy of SkySafari. After initiating SkyCast, you can generate a link and conveniently share it with other SkySafari users via text message, apps or social media accounts.
+ Sky Tonight – jump to the new Tonight section to see what's visible in your sky tonight. Expanded information has been designed to help plan your night and includes Moon & Sun info, calendar curations, events and the best positioned deep sky and solar system objects.
+ Improved Observation Tools – SkySafari is the perfect tool to help you plan, record and organize your observations. New workflows make it easier to add, search, filter and sort data.
The Small Touches:
+ You can now edit the Jupiter GRS Longitude Value in the Settings.
+ Better Moon Age calculation.
+ New grid & reference options allow you to display Solstice and Equinox markers, Orbit Node markers for all solar system objects, and tick marks and labels for the Ecliptic, Meridian, and Equator reference lines.
+ Previous In-app Purchases are Now Free – this includes the H-R diagram and 3D Galaxy view. Enjoy.
+ Many more.
If you haven't used SkySafari 7 Plus before, here's what you can do with it:
+ Hold your device up, and SkySafari 7 Plus will find stars, constellations, planets, and more!
+ Simulate the night sky up to 10,000 years in the past or future! Animate meteor showers, conjunctions, eclipses, and other celestial events.
+ Learn the history, mythology, and science of astronomy! Browse over 1500 object descriptions and astronomical images. Stay up-to-date with the Calendar for all major sky events every day!
+ Control your telescope, log and plan your observations.
+ Night Vision – Preserve your eyesight after dark.
+ Orbit Mode. Leave the Earth's surface behind, and fly through our solar system.
+ Time Flow – Follow the motion of sky objects as days, months, and years are compressed into a few seconds.
+ Advanced Search – Find objects using properties other than their name.
+ Much more!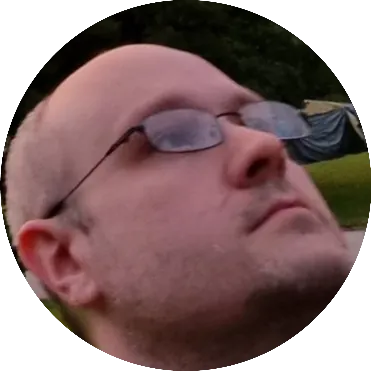 Doug Lynch
Hi! You may have seen my work at other Android publications including XDA and Phandroid, but I have branched out on my own to create content for the community. Most of my work consists of finding the best deals in the Google Play Store, creating tutorials on my YouTube channel, and curating the best applications and games on Play Store Finder.