Full Price
Pascal's Wager
$4.99
| | | | |
| --- | --- | --- | --- |
| | Giant Global | | $0.99 - $29.99 |
| | 3.7 | | 100,000 |
| | $6.99 | | $3.99 |
[?]
App Description
An unprecedented hardcore Soulsborn-like title on mobile, Pascal's Wager delivers an immersive, action-fueled console-quality game to be experienced anytime and anywhere!
Pascal's Wager is a dark fantasy-style action role-playing game in which players take on the roles of four diverse characters who embark on an adventure in a world shrouded in a dark mist looking for the truth behind the light.
【Explore the Beautiful World】
Players will be traveling through the mysterious lands of Solas, visiting a variety of incredibly detailed locales all the while exploring the dangerous environments surrounding them.
Each location is full of incredible secrets, hidden mysteries, and interesting stories, creating an immersive experience to get lost in. With a multi-layered approach to the world, they provide a sense of adventure as you wander around Solas in search of the truth.
【Hardcore Combat Experience】
Master four unique, powerful, and versatile characters each with their own distinctive combat styles for a rich and incredibly challenging experience.
With a multitude of terrifying enemies, there will be no shortage of hardships for the player to overcome. The foes encountered will not be pushed around so easily and the bosses, well they'll require planning, strategic decision making and quick reflexes. They are not for the faint of heart.
(The game can be played directly on the touch screen, and Controller support as well)
【Human's Story in the Darkness】
Centuries ago, the sun sank into the sea, leading to the Dark Mist enveloping the lands. At the same time, great, towering beings began to appear. These were the Colossus.
These Colossi brought light to the areas surrounding them and in turn, dispelled the Black Fog affecting humanity.
This also provided humanity their last and only refuge.
However, thousands of years after the Colossi appeared, a mysterious illness beset these creatures of the light and they began to fall…
Following the trail of the falling Colossi, four characters embark on an arduous journey together all the while creating their own tales.
During their travels, players will meet a wide range of personalities, witness good and evil, and gradually learn the truth behind this dark world.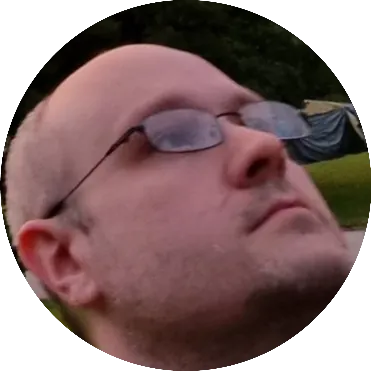 Doug Lynch
Hi! You may have seen my work at other Android publications including XDA and Phandroid, but I have branched out on my own to create content for the community. Most of my work consists of finding the best deals in the Google Play Store, creating tutorials on my YouTube channel, and curating the best applications and games on Play Store Finder.