Full Price
EasyJoin
$16.99
| | | | |
| --- | --- | --- | --- |
| | EasyJoin | | No |
| | 4.4 | | 10,000 |
| | $17.99 | | $6.99 |
[?]
App Description
• Connect: easily connect your devices using only your local network and only when you need it over the Internet. Without the mandatory use of external servers. Without ads and tracking. Your data stays in your devices.
• Phone calls & SMS: read and send SMS / MMS messages from your PC or tablet. It's so much easier texting from your computer whether it's a PC or Mac: there are free applications for all major operating systems. Send to PC a notification regarding a phone call and initiate phone calls from your computer.
• Files & folders: send to PC and mobile devices files and folders fast, accurate, and without limitations. Take advantage of all the bandwidth of your network and safeguard your data plan and internet bandwidth.
• Voice calls: make unlimited, end-to-end encrypted, voice calls for free.
• Notifications: send to PC the notifications of your phone. Reply to any text message from your PC. Trigger an action and dismiss a remote notification.
• Clipboard: send the clipboard text from one device to another. Auto-sync the clipboards between your devices. Auto-sync works on the Q version of Android using a private clipboard.
• Messages & Links: send P2P messages and links to one or more devices even when they are offline.
• Remote control: use your phone as a mouse to control your PC. Easily control your PC's media player when you watch a movie or listen to music. Type on the phone's keyboard and send the text to your computer. Control the volume of any device and turn it off remotely.
• Android TV: a simple and functional interface to send and receive files from your Android TV.
• Safety: end-to-end encryption when you transfer files, send messages, and share notifications and clipboard.
• Privacy policy: we don't collect any data from you when you use this application.
• "Family library" support: buy the app once and share it with all your family's devices – that's right, you pay for the app once for all your family members. This is not what happens with the cheapest IAPs that other similar applications are using. Buy the app right now and try it. You have 5 days to ask me for a refund if you don't like it.
• Free PC apps: there are free desktop apps for Windows, Linux, and macOS.
• Free browser plugins: there are free extensions for Firefox, Chrome, and all Chromium-based browsers.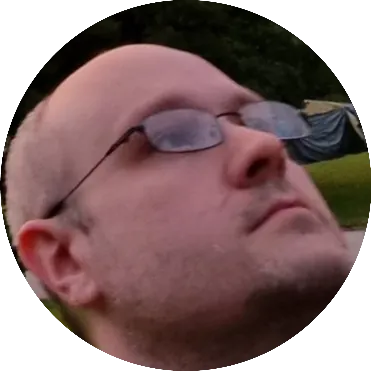 Doug Lynch
Hi! You may have seen my work at other Android publications including XDA and Phandroid, but I have branched out on my own to create content for the community. Most of my work consists of finding the best deals in the Google Play Store, creating tutorials on my YouTube channel, and curating the best applications and games on Play Store Finder.