Full Price
Note Recognition
$4.49
| | | | |
| --- | --- | --- | --- |
| | mystage | | No |
| | 4.1 | | 100,000 |
| | $4.49 | | $0.00 |
[?]
App Description
"Note Recognition & Audio Speed Changer – Convert Music into Sheet Music" is a note detection & audio speed changer app that converts music into a piece of alternative sheet music. It helps you learning new songs by displaying sheet music suggestions for the recorded audio and provides you the functionality to change the audio speed and slow down your recorded music ("audio slow motion"). It's perfect for musicians who want to write down their own songs or who want to learn new songs and don't know how to play them.
The note analyzer works with pitch detection and frequency analysis (like FFT Fast Fourier Transformation for example) and is perfect for musicians (especially vocal and guitar or piano players). The note analyzer listens to your music, analyzes it's pitch and converts your music back into a piece of alternative sheet music. You can use it to detect the notes of your songs (note identification, the app helps you creating a transcription), validate the pitch of your voice, sing into the microphone and use it as a vocal trainer or to transcribe your songs while playing along with your guitar (or whichever instrument you are playing). And of course, you can also use the note recognition app as a simple audio/voice recorder.
This note detector won't extract 100% of the played notes but depending on the quality of the signal the note detection algorithm will do a good job and will give you useful sheet music suggestions. Because the detector can't separate multiple instruments you will get the best results if just one instrument is playing simultaneously or if you record your voice without any background music. Also, you should place your phone in front of your instrument, your voice, or your speakers to improve the detection quality.
Please note that the note recognition algorithm performs intense mathematical calculations and it will take some time to analyze your recorded audio.
The audio speed change functionality provides two music speed factors: 2x and 4x (as slow as normal). If you use this functionality, the note recognition app will zoom into the music score to make it easier for you. Mostly, it's recommended to change music speed if you want to analyze very fast songs because the sheet music gets illegible. Also, by changing the speed of your audio record you'll be able to identify very fast notes easily by ear.
Having bad note detection results sometimes? Try to open the settings and adjust the detail level at which it shall detect notes and convert music into notes.
The note detection was tested with guitar, piano, and vocal but should work with every instrument as long as it plays notes above B1 (61,7 Hz) and convert music to sheet music.
Upcoming updates:
– A web app where you can upload your analyzed sheet music, edit it, and convert it into MIDI.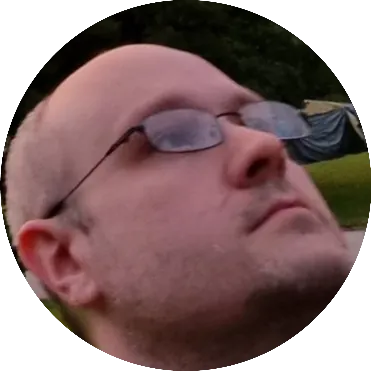 Doug Lynch
Hi! You may have seen my work at other Android publications including XDA and Phandroid, but I have branched out on my own to create content for the community. Most of my work consists of finding the best deals in the Google Play Store, creating tutorials on my YouTube channel, and curating the best applications and games on Play Store Finder.