Full Price
the Light
$0.99
| | | | |
| --- | --- | --- | --- |
| | AGaming+ | | No |
| | 4.1 | | 50,000 |
| | $1.99 | | $0.00 |
[?]
App Description
You will uncover a grim secret of "B-18", long abandoned for unknown reasons. And who knows what adventures awaits you there? Get ready for the most horrible experience of your life!
A continuation to already liked horror "Dead Bunker". The game begins right after our hero collects five laptops and heads to the door, thinking to leave this sinister place. But it turned out to be not so simple. After losing consciousness, he woke up in a wet basement, locked in a cage. First, he will need to find a way out of it. On the walls, he sees strange notes left by one of the scientists who could survive in that disastrous night. Here you have to follow his way. See with your own eyes what happened in the distant past. And, finally solve the mystery of what happened here.
Chapter I. Start:
– Explore an abandoned gloomy basement, which once stored supplies for the residents of the bunker. Now here you may find only the emptiness and chaos. But be careful, don't stay in this basement for too long, because you risk to stay there forever and become part of its grim story.
Chapter II. Hope:
– Explore the engine room of the laboratory, meter by meter. Your eyes will see one of the missions on saving the personnel of "B-18".
Chapter III. Emptiness:
– You have an uneasy task to find some thing in an old abandoned military camp. Only ghosts can feel safe in that place.
Chapter IV. Loss:
– Finding the secret documents, our hero went back to the bunker hoping to establish contact with the outside world and announce the impending disaster. But the horror that has penetrated into the bunker, may drive anyone crazy. Even the light loses its properties and drowns in the darkness.
Chapter V. Mind:
– There is not much time to prevent a catastrophe impending the world. In an attempt to get to the cockpit, our hero realizes that in this evil place he is not alone. Something or someone can control his mind. And it does not promise anything good.
Chapter VI Sense:
– Making his way further and further into the bunker, we become aware of. What is not so simple as we would like. The answer that seemed so close was just our conjecture. But the choices in front of you will be, will decide the outcome of this story.
– Stunning graphics
– Dank atmosphere and sound
– 6 chapters
– Convenient and intuitive control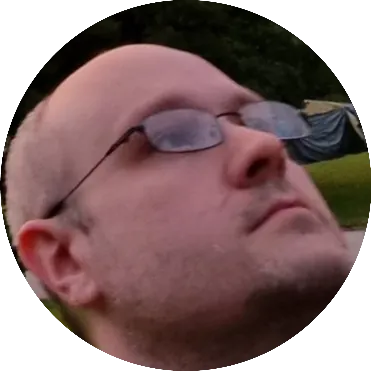 Doug Lynch
Hi! You may have seen my work at other Android publications including XDA and Phandroid, but I have branched out on my own to create content for the community. Most of my work consists of finding the best deals in the Google Play Store, creating tutorials on my YouTube channel, and curating the best applications and games on Play Store Finder.