Full Price
Adventurous Eating
$2.99
| | | | |
| --- | --- | --- | --- |
| | Teach Your Monster | | No |
| | | | 5,000 |
| | $2.99 | | $0.00 |
[?]
App Description
With only 14% of parents saying their child eat five fruit and veg every day, here's a game to help 3-6 yr olds explore food with all five of their senses and get excited about fruit and vegetables.
Absolutely no in-app purchases, hidden costs or in-game adverts. Perfect for kids!
– 78% of parents say they struggle to get their child to eat healthily*
– 82% of parents wish their child would be more adventurous in their eating habits*
– 83% find themselves cooking the same meals over and over again because they eat them.
– Adventurous Eating gets kids excited about fruit and vegetables
– Helps kids build a better relationship with food.
– Most parents have seen changes in their children's eating habits after playing the game.
– Fun mini-games that help 3-6 yr olds explore fruit and vegetables with all five of their senses.
– Designed in collaboration with Dr Lucy Cooke, an expert in children's food preferences and eating habits.
– Complements Pre-K / Pre-School and Reception / Kindergarten food education and is inspired by the SAPERE method.
– The game has been played almost two million times by almost half a million children!
From the charity behind the award-winning Teach Your Monster to Read.
HOW CAN ADVENTUROUS EATING HELP CHILDREN?
After playing the game, the children are more likely to try new fruits and vegetables.
Over half of the parents said their children would have a healthier relationship with food after playing the game.
HOW DOES ADVENTUROUS EATING WORK?
A child makes their very own monster guided through the game by Bub. From our research, we know that kids love caring for characters. It also allows children to be a bit braver with trying new things by playing through their monster.
Their monster plays a fun mini-game at each of the five tables at the party, one for each sense. Kids love that their monsters are exploring the food and reacting! Their monster won't always like the food they try, and that's OK—next time, they might. In real life, we've found that the children become more open to exploring the food too.
Their monster uses its senses to explore over 40 different fruit and vegetables! This means we are introducing the child to more food that they may see in supermarkets or at home.
Every time their monster uses one of its senses with a new fruit or vegetable, they receive a star. These stars give the monster access to the exclusive disco party where the child will hear a unique, catchy song for every fruit and vegetable they try. We know from our research that children respond well to songs.
Everyone leaves the disco with a sticker for their food book when the party ends. To make it even more fun, the child can customise the food their monster has tried with a silly face and body parts too. This is a great way for the players to look back at all the different fruit and vegetables their monster has tried!
Then it's off to bed, where their monster dreams about the food they have tried that day!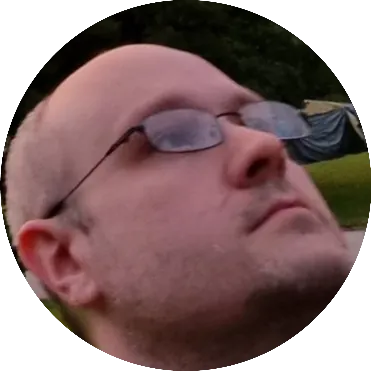 Doug Lynch
Hi! You may have seen my work at other Android publications including XDA and Phandroid, but I have branched out on my own to create content for the community. Most of my work consists of finding the best deals in the Google Play Store, creating tutorials on my YouTube channel, and curating the best applications and games on Play Store Finder.