App Description
Planimeter is the best land surveying app and field area measure tool. You can also measure distance, perimeter, bearing, angle and GPS coordinates in different formats on Google Maps. You can save, edit, label, view, share your measurements as KML data files and screenshots.
Features you won't find in other apps:
– live auto map measure using GPS tracking (walk/drive around boundary) with a time interval and accuracy settings;
– magnifying glass for very accurate pin placement for distance and area measure: https://youtu.be/Hha_nmC032M
– add a point with exact distance and angle input (Distance and Bearing Feature): http://goo.gl/8XbhJU
– create, share and view KML directly from an e-mail attachment, file browser, etc: http://goo.gl/2cdI8w
– intuitive and friendly way to add labels in Notes Mode (extra paid mode): http://goo.gl/s52VdU
– quick share, directions and navigation to selected point is available from Notes Mode (extra paid mode): http://goo.gl/nCRTQi
– smart features to remove redundant points and generate convex areas;
– different geo-coordinate formats;
– a quick switch and view measured path and polygons in pre-cached Google Earth app (extra paid feature);
– Multiple areas measurements (in-app purchase): https://goo.gl/SrFMj3
– Circle Mode (in-app purchase) – radius around point https://goo.gl/dkHuvy
– Volume / Cost calculator when height or rate per area unit entered https://goo.gl/dkHuvy
Multilingual: English, Portuguese, Russian, German
The app has many positive comments from users and has been successfully used in different areas:
– outdoor activities: sports, golf (distance between two points or holes), bike tours, trail planning, traveling, quick path measure, map your run
– garden and yard: landscape planning, grass cutting, lawn care, and mowing, fencing, grass seeding.
– agriculture, poultry, and farming: harvesting, fertilizing, crops (corn, wheat, maize, beet, etc.) planning and estimation, crop fields labeling for the records, field area measure, paddocks and area fencing for cows, horses, chickens, rabbits, etc.
– solar energy: area estimation for solar panels, flat roof area estimation
– construction: land survey, road sealing, parking lot repairing
– forestry: objects and tree mapping, damage area estimation, measure land area
– other: ponds size and are measure; pole lines planning; directions and navigation to the marked/shared point; movement tracking; get exact GPS coordinates of way-points; fence calculation; measure distance on google map, geocaching.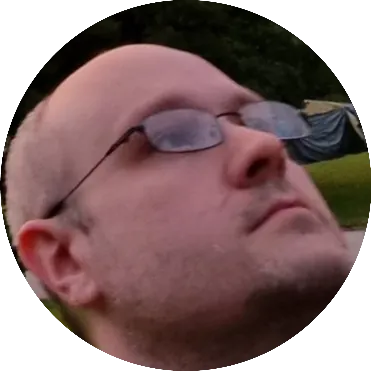 Doug Lynch
Hi! You may have seen my work at other Android publications including XDA and Phandroid, but I have branched out on my own to create content for the community. Most of my work consists of finding the best deals in the Google Play Store, creating tutorials on my YouTube channel, and curating the best applications and games on Play Store Finder.