Full Price
NFC ReTag PRO
$2.99
| | | | |
| --- | --- | --- | --- |
| | WidgApp Mobile Solutions | | No |
| | 4.4 | | 10,000 |
| | $2.99 | | $0.99 |
[?]
App Description
Re-use/recycle write protected NFC Tags such as hotel key-cards, access badges, price tags, lift cards, key fobs, etc…
You can use this app to associate multiple functions (e.g. Wlan OFF, Bluetooth ON, Mobile Data TOGGLE, start navigation, run Tasker task, start any installed app, use media buttons, call a phone number, add a timestamp, calendar entry, add Text-to-Speech and much more!) to an NFC (near field communication) tag via an app internal database. You can even add tag cycles and let your tag run different activities per scan. So ReTag is the perfect NFC automation tool for you ;-).
(Works with ANY android supported tag = re-writable AND write protected!)
With NFC ReTag you don´t have to write anything on the tag (-> uses the tag ID, great for small tag sizes and write-protected tags!) and NO data is sent to the internet. Additional write options (for better dispatching, device-independent tags, etc.) are also available. The import of activity tags and beaming is also supported.
You could combine any activities and add as many activities and cycles as you want per tag. (obviously, except for writing activity tags -> depends on tag size). For best performance and dispatching, write a special NFC ReTag tag (this is NOT an activity tag!).
Available activities:
Device Settings
* Set Ringer (silent/ vibrate/ normal)
* Set Ringer Volume
* Set Music Volume
* Set ALarm Volume
* set Brightness (auto/ value)
* Set Auto Sync (on/off/toggle)
* Set Auto Rotate (on/off/toggle)
* Set Display timeout
* Set Stay On while Loading (AC/USB/AC+USB/Never)
Wireless & Networks
* Set Wlan (on/off/toggle)
* Set Bluetooth (on/off/toggle)
* Set Airplane mode (on/off/toggle)
* Connect Wifi Hotspot (on/off/toggle)
* Connect Wifi SSID (SSID)
* Set Mobile Data (on/off/toggle)
Start & Launch
* App/ Activity Launcher (any app on your device)
* Music (Toogle Play, Stop, Next etc.)
* Navigation (adress)
* Website (URL)
* Tasker task
* Carmode (on/off/toggle)
Phone/ Message
* Dial(number)
* Call (number)
Calendar & Alarm
* Set Alarm (07:32)
* Set Alarmtimer (in 12 min)
* Add Calendar entry
* Make Timestamp
Misc & Labs
* Say something (TextoSpeech)
* Start Secret code
* Go to Homescreen
* Show Pop-up (Text)
* WAIT (milliseconds)
* Add new SSID (great for sharing/ beaming WiFi SSID and password)
* Say current time
* Launch App Activities
* Bluetooth discoverability
* Set default ringtone, notification tone, alarm tone
* GPS
* Tasker Task advanced
* ReTag Broadcast (for 3rd party apps)
Addition Features:
* Unique tag cycles (activities for scan 1, scan 2, scan 3, etc.)
* Write/import NFC ReTag activity tags
* Beam your activity cycles
* Write special NFC ReTag tag (better dispatching)
* Write Smart tags (Green, Blue, etc.)
* Backup/ import database
* Disable NFC ReTag background dispatching
* Save tag as a template
* Support for placeholders (e.g. [%UID], [%DAT])
* BT and WiFi trigger
* and many many more …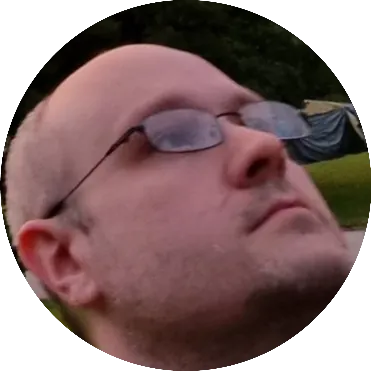 Doug Lynch
Hi! You may have seen my work at other Android publications including XDA and Phandroid, but I have branched out on my own to create content for the community. Most of my work consists of finding the best deals in the Google Play Store, creating tutorials on my YouTube channel, and curating the best applications and games on Play Store Finder.