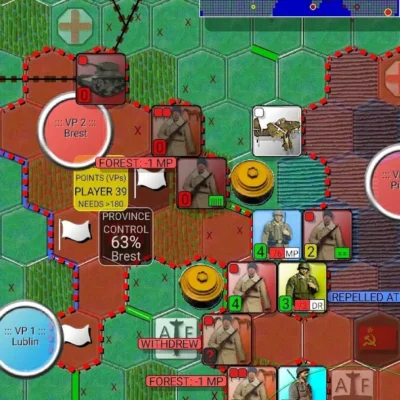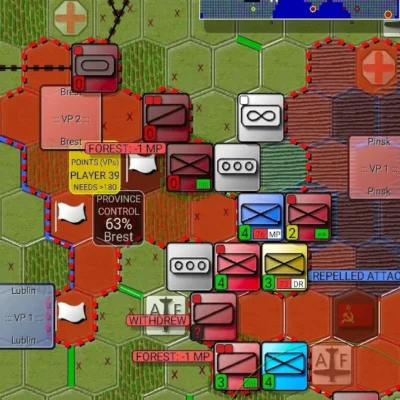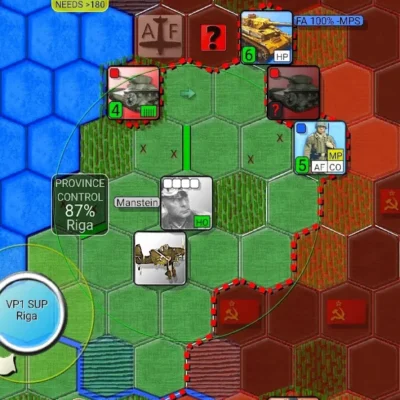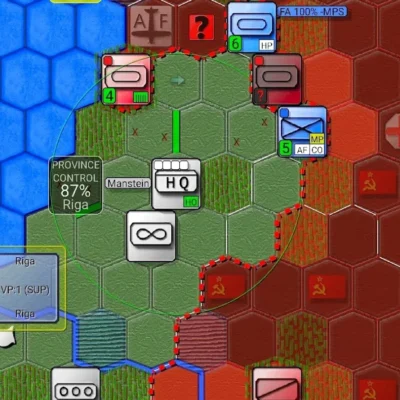 Full Price
Eastern Front WWII
$3.99
| | | | |
| --- | --- | --- | --- |
| | Joni Nuutinen | | No |
| | 4.7 | | 5,000 |
| | $4.99 | | $3.99 |
[?]
App Description
Eastern Front is a huge turn based strategy game set on the Russian Front in World War II. From Joni Nuutinen: by a wargamer for the wargamers since 2011
You are in command of the German WWII armed forces – generals, tanks, infantry and air force units – and the object of the game is to conquer the Soviet Union as quickly as possible.
What's different in Eastern Front compared to Operation Barbarossa:
+ Scaled up: Larger map, more units, more panzers & Waffen SS, more cities… Now you can finally outmaneuver more than just couple of units to form über-encirclements.
+ Tactical Areas/MPs: Some hexagons are connected together forming slowly evolving Tactical Areas, and you can move between such hexagons using Tactical MPs instead of regular MPs. This opens up a completely new tactical dimension.
+ Economy & Production: You decide how to use the industrial resources that you capture: Build railway networks, produce Rail MPs, manufacture minefields, fuel, etc.
+ Railway Network: To navigate the huge game area efficiently you need to plan where to build railway network.
+ Generals: Generals support the closest units in battle at the cost of 1 MP, while the front line units located too far away from Generals might lose 1 MP.
FEATURES:
+ Historical accuracy: Campaign mirrors the historical setup.
+ Long-lasting: Thanks to in-built variation and the game's smart AI technology, each game provides a unique war gaming experience.
+ Experienced units learn new skills, like improved attack or defense performance, extra MPs, damage resistance, etc.
+ Good AI: Instead of just attacking on direct line towards the target, the AI opponent balances between strategic goals and smaller tasks like encircling nearby units.
+ Settings: Various options are available to alter the look of the gaming experience: Change difficulty level, hexagon size, Animation speed, choose icon set for units (NATO or REAL) and cities (Round, Shield, Square, block of houses), decide what is drawn on the map, and much more.
+ Inexpensive: The entire WWII eastern front for the price of a coffee!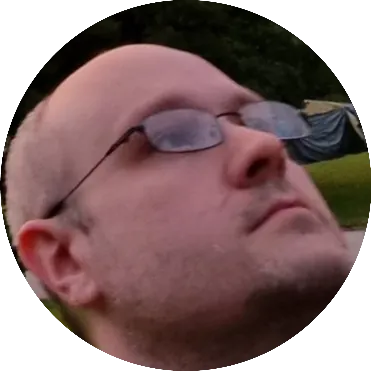 Doug Lynch
Hi! You may have seen my work at other Android publications including XDA and Phandroid, but I have branched out on my own to create content for the community. Most of my work consists of finding the best deals in the Google Play Store, creating tutorials on my YouTube channel, and curating the best applications and games on Play Store Finder.