Full Price
3D Earth Pro
$9.49
| | | | |
| --- | --- | --- | --- |
| | 3D Earth | | $0.99 - $24.99 |
| | 4.2 | | 50,000 |
| | $9.99 | | $0.00 |
[?]
App Description
Meet the wonderful 3D Earth. The most beautiful app, ever! This unique application combining: weather forecast, clocks, widgets, and a beautiful view from space to our Earth. Accurate weather conditions and forecast is the main feature of this app.
The unique weather forecast algorithm has access to thousands of weather stations. It allows making a mostly accurate forecast for each location around the world!
The current weather condition has a detailed description, air temperature, wind direction and force, humidity, dew point, pressure, visibility, as well as comfort index with reference to current weather conditions.
Weather forecast information has a detailed description, day and night air temperature, wind direction and force, humidity, UV index, air quality, ozone, geomagnetic storms, the probability of precipitation, and comfort index with reference to current weather conditions.
FEATURES:
– Real-time 3D rendered Earth
– Weather map layers, provided bt Windy, with many layers like as: temperature, humidity, wind, pressure, precipitations, NOAA radar, lightings, sea temperature, CO concentrations, waves, snow, snow depth, thunderstorms, clouds, swell, ozone layer and more
– Rain Radar provided by Rain Viewer
– The world clock for each location
– Weather condition for more than 150 000 locations around the world with 15 days and hourly forecasts
– Beautiful charts for 15 days and 48 hours forecast
– Sunrise and Sunset time
– Accurate 15-day weather forecast
– Weather widgets with a weather forecast
– Weather notifications and weather alerts
– Weather forecast for multiple locations all around the world
– Fabulous animated wallpaper with 3D Earth
– Local time in 12 or 24-hour format
– "Feels Like" temperature and weather bug forecast too
– Humidity and precipitation forecast information, pressure in inches, mm or mbar
– Fahrenheit or Celsius and Miles or Kilometers
– Easy navigation between cities
– Barometer and pressure forecast for you
– UV index and forecast
– Precipitation probability forecast
– Visibility on the roads
– Space weather forecast
– Dew point in the forecast weather channel
– Share forecast, alerts, by e-mail, Twitter, Facebook, WhatsApp, Telegram, SMS, and other ways
– Live Weather notification indicators in the status bar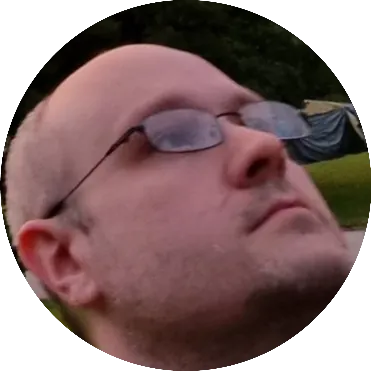 Doug Lynch
Hi! You may have seen my work at other Android publications including XDA and Phandroid, but I have branched out on my own to create content for the community. Most of my work consists of finding the best deals in the Google Play Store, creating tutorials on my YouTube channel, and curating the best applications and games on Play Store Finder.