Full Price
Volume Panel
$2.49
| | | | |
| --- | --- | --- | --- |
| | LeeDrOiD Apps | | No |
| | 4.4 | | 10,000 |
| | $2.49 | | $0.99 |
[?]
App Description
Volume Panel is an enhanced replacement for your system volume control panel with an array of customisation options, all system volume controls available in one place plus screen brightness, media playback controls and a selection of additional shortcuts!
Replace your system volume panel with the Volume Button Override service, launch the panel from the non-obtrusive floating trigger or map the handy shortcuts to other applications, it's also extra useful if your volume keys are worn or damaged.
Features:
* Horizontal or Vertical Sliders
* Volume button override
* Swipe Up/Down floating trigger
– Long press & slide over the trigger to directly change the volume
* Launcher shortcuts
* Multiple design template options
* Choose Media or Ring as the default button response
* Configurable Dark/Light Modes
* Gradient colour options.
* Animated gradients colours – RGB IT UP!!
* Auto Dark/Light Modes (Android 9+)
* Custom vibration intensity
* Custom animation duration
* Start collapsed or expanded
* Left or Right handed mode
* Left or Right handed in landscape
* Left or right trigger
— The panel will open on the same side as the trigger when launched from the trigger
* Custom vertical position
* Custom panel timeout
* Media control from your volume panel!
* Screen brightness control
* Swap/Invert Buttons
* Force close system dialog
* Optional Audio Feedback
* Custom background, slider & icon colours
* Adjustable panel height & width
* Adjustable panel margin
* Option to exclude from certain applications
* Volume streams: Cast, Media, Ring, Notification (If Supported), Call & Alarm
* Bluetooth volume control
* Quick Settings Pull-down Tiles
* Pinned Launcher Shortcuts (Oreo+)
* Screen Shot shortcut(Android 9+)
* Split Screen shortcut(Android 9+)
* Lock Rotation shortcut
* Power Menu Shortcut.
* Google Assistant shortcut
* Bluetooth shortcut
* Flashlight shortcut
And more!
Quick Access Icons (in the panel):
* Instant access to alarm clock & alarm status.
* Mute microphone in call.
* Mute media or casting streams.
* Switch between speaker/earpiece when in call.
* Toggle between Ring, Vibrate or do Not Disturb (Silent).
* Screen Shot (Android 9+).
Quick Settings Pull Down Tiles:
* Mute Media.
* Toggle Ring Mode.
* Launch Volume Panel.
Launcher Shortcuts:
* Mute Media.
* Toggle Ring Mode.
* Launch Volume Panel.
* Volume + / Volume-
Notification Volume
– If the Notification Panel is enabled and splitting ring & notification is supported by the system, ring & notification are independent, if the notification panel is hidden, both stream's are tied together and follow ring volume.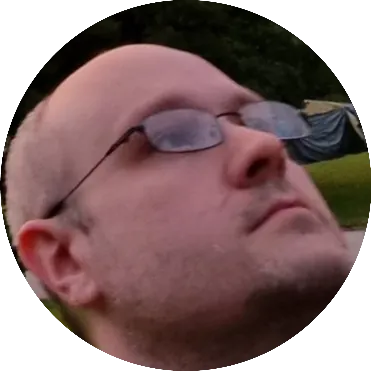 Doug Lynch
Hi! You may have seen my work at other Android publications including XDA and Phandroid, but I have branched out on my own to create content for the community. Most of my work consists of finding the best deals in the Google Play Store, creating tutorials on my YouTube channel, and curating the best applications and games on Play Store Finder.