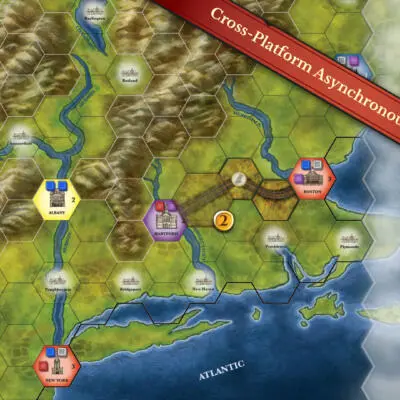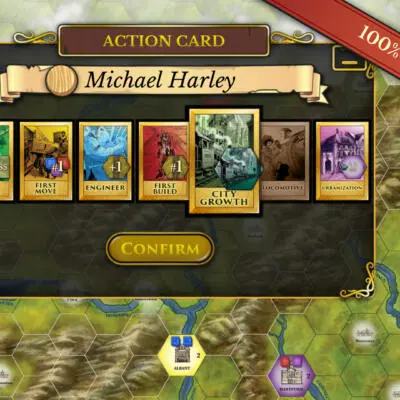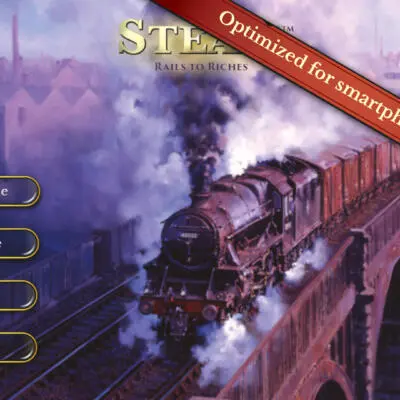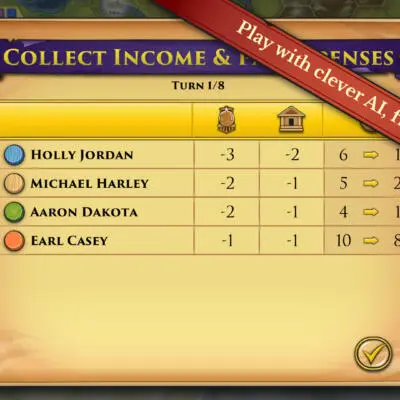 Full Price
Steam: Rails to Riches
$4.49
| | | | |
| --- | --- | --- | --- |
| | Acram Digital | | $2.49 - $3.49 |
| | 4.0 | | 10,000 |
| | $4.99 | | $1.49 |
[?]
App Description
Take control of a railway company, issue shares, build railroads, deliver goods along with the ever-changing network of tracks and stations, and make a profit to expand.
✔️ Can you finance both the most extensive track network and the most powerful locomotives?
✔️ Which routes will give you the best returns on their costs?
✔️ Can you beat the opponents to the most profitable shipments?
✔️ Will you make enough money to pay your investors?
You build the tracks, upgrade towns, improve your train, and grab the right goods to make the longest, most profitable deliveries. Score your deliveries and add to your income or victory points, balance your need to invest against your quest to win the game.
The goal of the game is to score the most victory points and become the best railway company.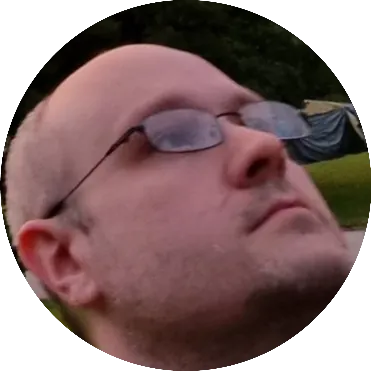 Doug Lynch
Hi! You may have seen my work at other Android publications including XDA and Phandroid, but I have branched out on my own to create content for the community. Most of my work consists of finding the best deals in the Google Play Store, creating tutorials on my YouTube channel, and curating the best applications and games on Play Store Finder.