Education
ParrotFish
| | | | |
| --- | --- | --- | --- |
| | PARROTFISH STUDIOS | | No |
| | 4.6 | | 1,000 |
| | $1.49 | | $0.49 |
[?]
App Description
Our program teaches children different learning strategies intuitively. Each of our 6 games focuses on a different learning strategy while teaching one of the three sight words lists (Fry,Dolch,M200).
We separate the list into 22 smaller levels starting from the higher frequency words and teaching in a similar order to most schools.
* ideal for early readers, beginning readers, pre-schools, first years of school, kindergarten kids, and readers having difficulty with reading and recalling these words. *
* Set up individual user profiles
* Select sight word list order from Magic 200 (M200W), Fry high frequency or Dolch high frequency lists
* 6 Fun, challenging and rewarding games that each emphasise a different skill in learning to read and that really work
* 22 levels with progress tracking
* early levels have only 6 words, progressing to 12 words per level
* all games build fluency and instant recognition
* guesses are not rewarded. Progress is determined by accuracy and in some games speed.
* motivating reward structure and immediate feedback build confidence through success
* the games provide lots of practice and repetition of the words
* each game emphasises a different reading strategy and develops essential reading and decoding skills that will apply to all reading situations
* word lists for each level for practise, pre-testing and post-testing
* over 300 words in the app – finish one word list, reset the games and do a different one for more revision.
* designed by a specialist reading teacher and tested on real children in real classrooms.
* male and female voices
* mixed fonts with different letter shapes
* completely add free, internet connection not required
* No in-App purchases – no more to pay
* support material, flash cards, tips and hints, freely available on our web site
Options allow progression through games and levels in logical order or all levels can be unlocked so younger children can play the easier games at each level. Music can be turned off, levels can be reset and words can be presented in upper or lower case.
Each of the 6 games encourages development of reading strategies and skills in a non-threatening manner. Children can apply these reading techniques to learning other complex and irregular words. Fun and interesting characters give children a reason to continue playing.
GAMES
1 – Peter Puffs: Matching a word to the same word, (visual discrimination, one to one correspondence, visual tracking)
2 – Super Shelly: Finding a pair of words (both auditory memory and visual memory)
3 – Crabby Clara: Building a word from its component parts, ie the letters (one to one correspondence, attendance to word shapes, letter recognition, understanding that words are made up of letters)
4 – Edgar's Eggs: Seeing and hearing a word, remembering it and then identifying words that are not the same (visual memory, word recognition)
5 – Wally's Words: Seeing a word, remembering it and identifying it on the next screen (visual memory)
6 – Stella Stars: Hearing a word and identifying a word from a selection (reading and applying what has been remembered from previous games)
Through these games children improve important memory and learning techniques such as:
– Auditory memory
– Auditory discrimination
– Visual memory
– Visual discrimination
– Fine motor coordination
– Following directions
– Concentration span
– Left right progression
You can follow your child's progress through the levels as they become more and more confident as readers. Your child will develop and improve their reading skills.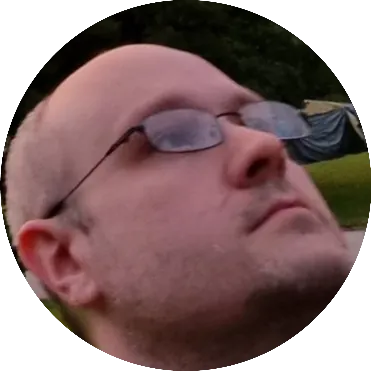 Doug Lynch
Hi! You may have seen my work at other Android publications including XDA and Phandroid, but I have branched out on my own to create content for the community. Most of my work consists of finding the best deals in the Google Play Store, creating tutorials on my YouTube channel, and curating the best applications and games on Play Store Finder.