Full Price
My Movies 4
$29.99
| | | | |
| --- | --- | --- | --- |
| | Binnerup Consult | | No |
| | 4.9 | | 10,000 |
| | $49.99 | | $29.99 |
[?]
App Description
My Movies is an app for managing your Movie & TV Series collection! Just scan the barcodes of your 4K Ultra HD, Blu-ray and DVDs, and never double purchase again.
The community driven My Movies online service holds detailed data for more than 1,400,000 disc based titles worldwide, across more than 100,000 movies and 100,000 TV Series, allowing you to track both your disc based collection and your collection of digital copies across any online service.
* Keep track of your collection of both physical media and digital copies, as well as your wish list.
* Our exclusive service lets you report titles missing from the app, in the rare situation where you have something in your collection which we do not have – our staff will rapidly create the titles.
* Should you find any incorrect data, report this to out staff within the app, and we make sure that it gets corrected.
Attention Upgraders! Users of a prior My Movies version, or users transferring from another platform, simply log into the same user account that you previously used, and your existing collection will synchronize to the new application – you can find your username in the bottom of the settings page. Contact us on [email protected] if you are in need of help.
You can evaluate the full application, by downloading our free app, which will give you a full 21-day grace period, after which it will revert to being limited to 50 titles.
* Quickly enter even huge collections with blazingly fast batch barcode scanning.
* Be sure to try our unmatched speed of barcode scanning combined with by far the best data coverage.
* Import existing collections from other apps, such as CLZ Movies, DVD Profiler, Delicious Library, Sort It! Apps, iCollect and many more, when you as others conclude that this is the app for you.
By using a required user account, your collection will synchronize through our online servers, allowing you to switch between different clients, also acting as a backup if a device gets lost or stolen, ensuring that you will never loose your data – we have clients available for all popular platforms. If you log in to an existing account, your current collection will automatically be synchronized to your device.
* Share your login with household members and keep your collection synchronized between all household devices.
* Connect with friends and view each others collections, watches, and similar within the app.
* Create an online collection to share with family and friends
* Loan titles to friends and family to keep track, and never loose a title again.
* Parental controls functionalities.
Notice! If you have a problem or a suggestion, please contact us on [email protected]. The quality and stability of the application is our top priority, and we will happily help you with any problem or concerns you might have.
* Personalize titles with location, tags, notes, rating, purchase details and more.
* Watch trailers for titles in your collection, or in the sections for cinema releases or upcoming physical media releases.
* Movie collections feature to see which titles you are missing from a specific movie sequal.
Our detailed data on the titels in your collection gives you many advanced options for browsing your collection, with extensive sort options, filter functionalities, advanced search options, different views with many configuration options, choice between a black or white interface, and much more.
* Create detailed PDF reports.
* Statistics features with title count and graphs, and exclusive advanced statistics for contributing users.
* E-mail collection as TXT or CSV.
The list of features is much longer – you may open the "Help & Support" section in the left side menu within the app to see presentations of many more features.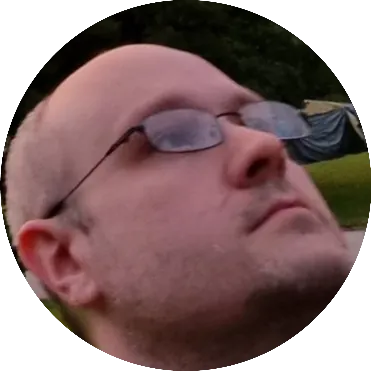 Doug Lynch
Hi! You may have seen my work at other Android publications including XDA and Phandroid, but I have branched out on my own to create content for the community. Most of my work consists of finding the best deals in the Google Play Store, creating tutorials on my YouTube channel, and curating the best applications and games on Play Store Finder.