House & Home
Indoor Plant Guide Pocket Edition
| | | | |
| --- | --- | --- | --- |
| | M.Stevens | | No |
| | 4.6 | | 5,000 |
| | $4.49 | | $3.49 |
[?]
App Description
Indoor Plant Guide Pocket Edition includes hand-tailored care sheets, articles and data for more than 1000 houseplant species, in a fully searchable and browsable format.
Get the watering, feeding, potting, pruning and propagating right every time, for each individual houseplant, and get your flowers blooming beautifully! Designed for gardeners of all ages and experience levels.
Learn how to correctly care for more than 1000 different houseplants with our clear and concise profiles, with each one dedicated to that plants specific and individual needs. Learn when to water and feed, how much and how frequently, the lighting, temperature and soil needs, how to correctly perform common care tasks and how to tackle problems such as pests and diseases and much more…
Our extensive and expanding database has been hand-curated and built from the ground up from thousands of hours of methodical research and consultation with qualified botanical experts. Find out why it's loved and recommended by indoor plant owners worldwide!
FEATURES:
✪ Huge A-Z of houseplant species, each with their own image and data.
✪ More than 1000 tailored care profiles, covering a searchable index of over 8000 common and scientific names!
✪ Search or browse plants and flowers by common names, scientific names,groups, or by combinations of properties, such as flower and leaf colours, growth sizes, water/food/soil/temperature/lighting requirements, ease of care, etc.
✪ Includes tailored watering, feeding, potting and propagation advice.
✪ Per-profile pest and disease data.
✪ Share your collection with friends & add other users.
✪ Community forums – ask questions, request identifications or join the discussion.
✪ Includes NASA's recommended plants for air purification.
✪ Glossary of horticultural terms and definitions.
✪ Mini-articles covering how-to's, pests, diseases and more.
✪ Directly compare profiles side-by-side.
✪ Calculation tools for potting, soil and volume requirements.
✪ Create your own personal notes on profiles.
✪ Cloud backup.
✪ Includes a dark mode theme.
✪ Widget integration mode (requires Indoor Plant Widget v1.01+).
✪ Free lifetime updates – as we expand our database and add more content, it's all yours at no extra cost.
✪ Completely ad free, with no subscriptions or in-app payments to worry about.
Please kindly note: We do not include water reminder functionality as our botanists & commercial plant growing partners strongly recommend using the superior daily touch-test method instead. This easy method renders fixed-schedule water reminders completely redundant, while significantly reducing the amount of water-related care problems experienced by gardeners, such as crispy tips/leaves, yellowing, wilting and other permanent leaf damage. Find out more about using the touch-test method in our app and see for yourself why our guides help our users get it right every time, for every plant…
Our app has been carefully crafted as a plant encyclopedia, with advice designed to help gardeners understand the specific individual needs and aftercare requirements of their known species.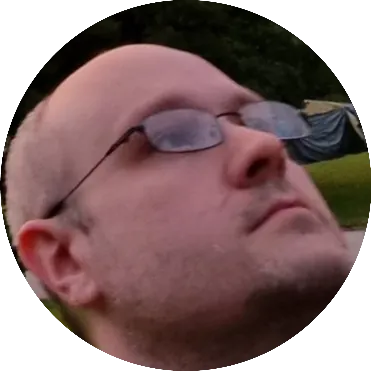 Doug Lynch
Hi! You may have seen my work at other Android publications including XDA and Phandroid, but I have branched out on my own to create content for the community. Most of my work consists of finding the best deals in the Google Play Store, creating tutorials on my YouTube channel, and curating the best applications and games on Play Store Finder.