Adventure, Featured Sales
In Between
| | | | |
| --- | --- | --- | --- |
| | Headup | | No |
| | 3.9 | | 10,000 |
| | $2.99 | | $0.99 |
[?]
App Description
In Between is an atmospheric, award-winning platformer where you solve mind-bending puzzles by manipulating your surroundings and gravity itself.
60 challenging levels
In Between is set inside the mind of a man hit by a cruel twist of fate. Together you are on a journey through the protagonist's head, a world that doesn't obey the laws of physics. Free your mind and defy gravity in more than 60 compelling and unique puzzles, requiring all your wits and agility.
Gameplay changing stages
As you follow the protagonist stumbling through the stages of accepting his own mortality, new mechanics are introduced. Each stage offers unique gameplay reflecting the emotions that surface when the protagonist copes with his fate.
A touching story
Every human has a story to tell. But you never know when the story ends. Be invited to learn about the protagonist's life and his struggle for a happy ending. In Between features interactive story sequences and a profound narrator immersing you in a life of downfalls and moments of happiness.
Entirely handmade
Much effort was put into detail to feature a unique art style with every asset made entirely by hand. Every scenery is a painting, providing a beautiful frame for a tragic story. This also extends to sound design and music featuring unusual and interactive soundscapes.
Features
• 2D based, story-driven Puzzle Platformer
• Mechanics derived from thanatology
• 4-way gravity alteration/physics-based gameplay
• Static and dynamic obstacles, reacting to the player's actions
• Interactive story sequences
• Tablet support
• Bluetooth Controller support
• Google Play Game Services achievements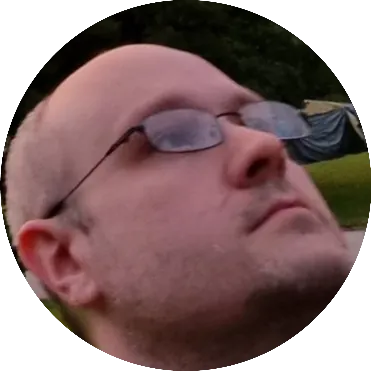 Doug Lynch
Hi! You may have seen my work at other Android publications including XDA and Phandroid, but I have branched out on my own to create content for the community. Most of my work consists of finding the best deals in the Google Play Store, creating tutorials on my YouTube channel, and curating the best applications and games on Play Store Finder.