Art & Design
ArtRage
| | | | |
| --- | --- | --- | --- |
| | Ambient Design | | No |
| | 3.8 | | 5,000 |
| | $4.99 | | $2.49 |
[?]
App Description
ArtRage for Android is a realistic painting and drawing app that gives you a toolkit filled with tools that work just like the real thing. Smear and blend thick oils on the screen, sketch with pencils and smudge the strokes to create gradients, work like you would on canvas or paper.
Each tool includes settings that mirror real-world properties such as Paint Thinners, Pencil Softness, and other familiar properties. The app includes a range of default presets for every tool, and you can easily create your own specialized custom presets. It also supports pressure data from the Samsung S-Pen to add an element of natural expressiveness to your paint strokes.
Along with the full range of familiar tools like the oil brush, inking pen, and pencil tools, ArtRage includes important digital features like Layers with Blend Modes, a Fill Tool, the ability to add Reference, and Tracing images while you draw, and more.
ArtRage for Android comes with an intuitive interface that keeps all the important settings readily available but gets out of your way as you work so that your creative flow isn't interrupted.
ArtRage Paintings are fully compatible with desktop versions of ArtRage, and can also be exported as PNG and JPG images. You can import photos as paint layers, reference images, or tracing images. Record your paintings as Script files for playback at larger resolutions in our desktop software
Tools:
Oil Brush, Watercolor, Airbrush, Palette Knife, Paint Roller, Paint Tube, Ink Pen, Pencil, Felt Pen, Wax/Chalk Pastel, Eraser, Flood Fill, Glitter Tube, Gloop Pen.
Each tool has a range of settings that reflect familiar properties such as paint thinners or pencil tip softness. Tools apply texture as well as color and blend under the brush.
Add unlimited Layers to your painting, adjust visibility and opacity, rearrange and merge. ArtRage also supports a full range of Photoshop Layer Blend Modes.
Interface:
Designed for compact operation at different resolutions and screen orientations. The interface has been designed to maximize your creative space without hiding away critical functions such as tool and color selection. As you paint, it gets out of the way so that you don't have to stop and manually adjust panels. With support for Multi-Touch gestures for canvas manipulation, Undo/Redo, and Brush Size, important shortcuts are available without needing menus. Also supports Stylus-only mode to avoid accidental finger painting.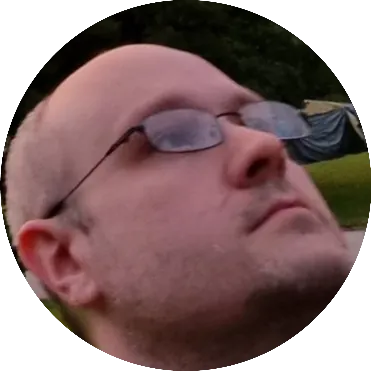 Doug Lynch
Hi! You may have seen my work at other Android publications including XDA and Phandroid, but I have branched out on my own to create content for the community. Most of my work consists of finding the best deals in the Google Play Store, creating tutorials on my YouTube channel, and curating the best applications and games on Play Store Finder.