Full Price
Animated Photo Widget +
$2.00
| | | | |
| --- | --- | --- | --- |
| | Hikaru Inc. | | No |
| | 4.2 | | 100,000 |
| | $2.00 | | $0.99 |
[?]
App Description
You are worth having the best photo widget on Android.
The one you've been waiting for.
※ Pro version features
▪ Original frame shadow can be removed.
▪ New 180° rotate animation.
▪ One-click shuffles all your photos.
▪ 4 in 1 photo widget. (Support only one 4 in 1 widget on Home screen)
▪ Future update functions and more than 30 kinds of different design photo frames.
▪ New rich design sense of the time panel.
▪ 10 kinds of rich design sense fonts.
▪ Simultaneously select multiple albums playback.
▪ Gallery Click Function.
▪ No Ads.
▪ All expected – The photo no crop mode
★ The most gorgeous, the most powerful photo slideshow widget.
★ The best photo widget with lots of elegant photo frames on Google Play.
Animated Photo Frame Widget + can help you to create your own unique photo widget.
It differs from other photo widgets and offers up to 30 picture frames and 9 transition modes during the slideshow process.
It can enhance the diversity of your desktop and make your album choosing more conveniently by its' photo selector.
《Main Features of Animated Photo Widget + 》
◆ 「Smooth in passing to next slide with wonderful transition effects」
9 options available
No Animation, Fade in/out, slide, scale, rotate, page down, page-turning, etc.
◆ 「Zooms in and out without damaging the image quality」
Any size can be supported by Animated Photo Widget.
Free adjustment and place of your frame Personalization (2*2 minimum, no restriction on maximum )
◆ 「Quick speed on selecting the whole album or photos」
No need to assign a specific path/route or to select photos by other tools.
Built-in album selector can list all of your photos in an easy way.
◆ 「Considerate power-saving design」
It would automatically stop updating when you close the screen without consuming the battery of the device.
It will automatically launch the update function when you open the screen.
◆ 「Console panel」
Easily stop the auto-play function anytime and switch photos manually by this panel.
◆ 「Random play / Shuffle」
You can play any album in a shuffle or directly play all photos saved on the device.
◆ 「Independent Photo Widget」
You can place some widgets on the desktop. Each of them works independently.
◆ 「Image Observer」
You can edit/crop、add or delete photos in albums, image observer will auto rescan the photo list.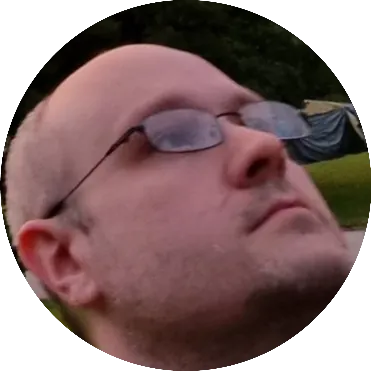 Doug Lynch
Hi! You may have seen my work at other Android publications including XDA and Phandroid, but I have branched out on my own to create content for the community. Most of my work consists of finding the best deals in the Google Play Store, creating tutorials on my YouTube channel, and curating the best applications and games on Play Store Finder.