App Description
Download Analyze your Chess Pro now, to have accurate analysis of your chess games at your fingertips and bring your PGN files to life.
Analyze your Chess Pro allows you to easily:
• View chess games
• Analyze chess positions providing the best lines of thinking
• Analyze chess games providing an analysis report containing alternate moves instead of the blunders/inaccuracies played in the game
• Manage your PGN files
• Share your chess games as an animated image (GIF) or as a video (mp4)
• Record chess games
• Annotate chess games
• Create chess problems, tactics or puzzles
Features:
• Intuitive user interface design
• Multiple chess themes
• Support for tablets
• Import chess games in PGN format from internal storage, SD card, Dropbox, web links or clipboard
• PGN specification support (support for comments, move and positional NAGs, tag pairs, recursive annotation variations, move time information etc) for both view and edit scenarios
• PGN Games Explorer with advanced filtering (can include white, black, result, FEN information inside the compound filter)
• Accurate chess analysis using Stockfish 12
• Analyze an entire chess game displaying inaccuracies, blunders and suggesting better moves.
• Analyze a chess position with MultiPV (multiple lines of thinking)
• UCI chess engine protocol support (Stockfish, Lc0, Arasan etc)
• Open Exchange chess engine support (Komodo 13, Stockfish 12, Chiron, Texel, Senpai etc)
• Chess Engine Management (install/uninstall/activate engine)
• Short/Long algebraic notation for chess moves
• Auto replay games
• Move List Navigation
• Share game as text or GIF via email, Twitter, clipboard etc
• Share position as FEN or image via Messenger, WhatsApp etc
• Collection of 50 high quality chess games included
• Opening detection from the Encyclopedia of Chess Openings (ECO) for any chess game.
• Engine options configuration (Hash, Threads, Syzygy tablebases, NNUE, etc)
• Partial games support (chess tactics, chess endgame positions, incomplete games)
• Open game/position using Analyze your Chess Pro, when using the Share action from other chess apps
• Paste game/chess position
• Record and/or annotate chess games
• Set up chess position visually
• Evaluation bar to quickly see which player stands better
• Small opening book embedded, to give advice on good moves used by GMs in the opening stage of a game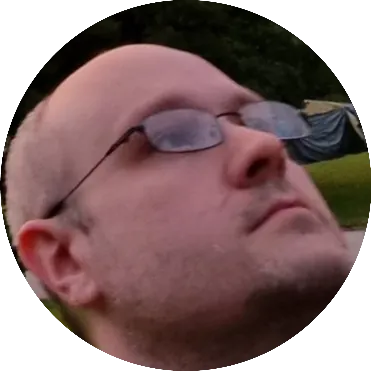 Doug Lynch
Hi! You may have seen my work at other Android publications including XDA and Phandroid, but I have branched out on my own to create content for the community. Most of my work consists of finding the best deals in the Google Play Store, creating tutorials on my YouTube channel, and curating the best applications and games on Play Store Finder.