Role Playing
Skilltree Saga
$2.99
| | | | |
| --- | --- | --- | --- |
| | Headup | | No |
| | 4.4 | | 1,000 |
| | $2.99 | | $0.99 |
[?]
App Description
Skilltree Saga is the first casual RPG with Rogue-like Elements in Aventurine – the world of The Dark Eye.
Choose your race as human, elf, or dwarf and battle your randomly generated opponents in up to 100 deep stages with numerous skills, which you can advance and enhance.
Story
A sinister spawn of orcs and goblins led by the Dark Ruler Sargul are besieging the city of Griffonford.
To make matters worse, your beloved, the daughter of Baron Griffontrue, was abducted and you desperately try to take up pursuit. After being rescued from an ambush of a group of goblins by a master of the mysterious Elemental Knight you have the marvelous opportunity to become part of this alliance society.
Following the intensive training, it is up to you to defeat the sinister spawn that is about to mercilessly enlarge their numbers to occupy Aventuria.
Motivating Rogue-like Elements
Random generated monsters and treasures are waiting for the brave Elemental Knight in the margraviate of Griffonford.
Pillage a multitude of gear, which you must equip to enhance your attributes like Strength, Cleverness, or Constitution.
On the market square, you can buy or sell equipment. Use astral potions to replenish your Astral Energy or invest diamonds to purchase even more helpful potions.
Round-based Duelling
Well-thought approaches are mandatory to put up a fight against the sinister spawn! Choose from a variety of skills, damage your enemy with wind and water magic or bring them to their knees with powerful fire spells. You'll be in need of those when you come across hordes of orcs and goblins. Your opponents know how to fight back as well. They use skills to make them stronger, tougher. They enfeeble your attributes or let dangerous rain down on the adventurer.
Skilltree with numerous spells of the Elemental Knights
You start as a nobody adventurer and choose your race as human, elf or dwarf. In your conflicts against the sinister spawn you will acquire experience to get steadily more powerful. Through level-ups, you'll collect Adventure Points to enhance your skills and learn new spells.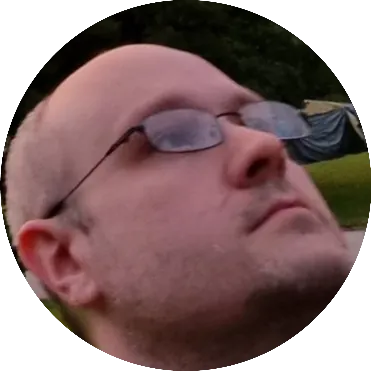 Doug Lynch
Hi! You may have seen my work at other Android publications including XDA and Phandroid, but I have branched out on my own to create content for the community. Most of my work consists of finding the best deals in the Google Play Store, creating tutorials on my YouTube channel, and curating the best applications and games on Play Store Finder.