App Description
The sci-fi horror masterpiece DEAD SPACE has finally arrived on Android!
This stunning vision of the Dead Space franchise is truly a landmark in mobile gaming. Featuring hardcore gameplay and a rich audio experience, immerse yourself in bloodcurdling events that unleash the Necromorph horde. Once you've played, this sci-fi horror masterpiece will truly change the way you think about Android games.
A CHARGED SENSORY EXPERIENCE
Survive one of the most gripping, bone-chilling experiences on mobile. Cutting-edge visuals – rich in effects and atmospheric lighting – reproduce the cinematic horror of the console game. Featuring a fully voice-acted stereo soundtrack, plus a movie-quality score and sound effects, find yourself fully immersed in the dread of Dead Space.
SHOCKINGLY EASY TO CONTROL
Intuitive controls focus you on the action. The on-screen HUD is seamlessly integrated into the game. Navigate 6 varied environments and battle Necromorphs with simple swipe and tap controls.
FEATURING 2 EXCLUSIVE WEAPONS & CLASSIC MODULES
Access the new Plasma Saw and Core Extractor, plus 3 more weapons from the Dead Space universe. Also utilize Kinesis and Stasis Modules well-known to players of the console game – and get on with the business of strategic dismemberment.
Dare to step into DEAD SPACE? Get this critically-acclaimed horror experience on Android NOW!!
Be the first to know! Get inside EA info on great deals, plus the latest game updates, tips & more…
VISIT US: eamobile.com/android
FOLLOW US: twitter.com/eamobile
LIKE US: facebook.com/eamobile
WATCH US: youtube.com/eamobilegames
Terms of Service : http://www.ea.com/terms-of-service
Privacy and Cookie Policy: http://www.ea.com/privacy-policy
Game EULA: http://tos.ea.com/legalapp/mobileeula/US/en/GM/
Visit https://help.ea.com/ for assistance or inquiries.
EA may retire online features and services after 30 days' notice posted on www.ea.com/1/service-updates.
Important Consumer Information. This app: Contains direct links to the Internet.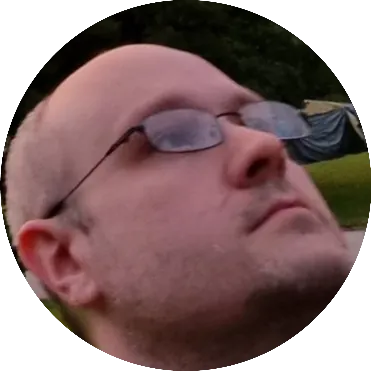 Doug Lynch
Hi! You may have seen my work at other Android publications including XDA and Phandroid, but I have branched out on my own to create content for the community. Most of my work consists of finding the best deals in the Google Play Store, creating tutorials on my YouTube channel, and curating the best applications and games on Play Store Finder.