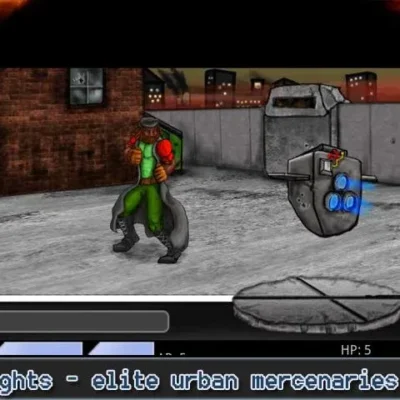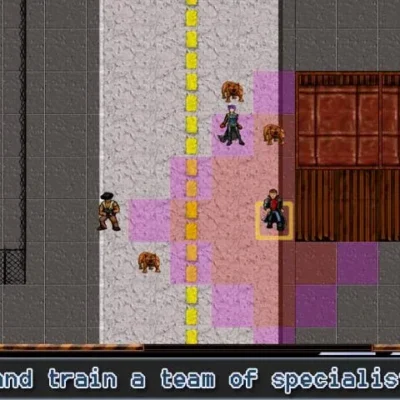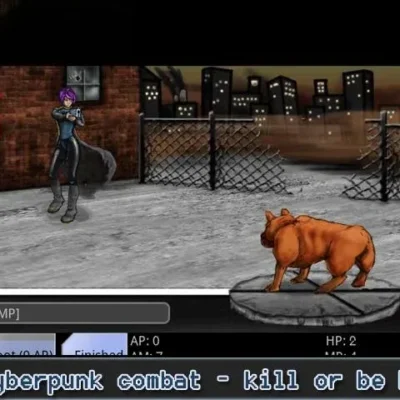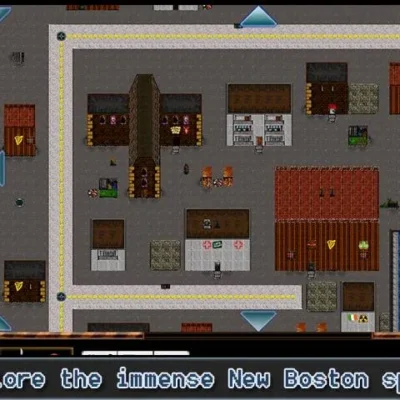 Full Price
Cyber Knights
$2.99
| | | | |
| --- | --- | --- | --- |
| | Trese Brothers | | $0.99 per item |
| | 4.6 | | 10,000 |
| | $2.99 | | $0.99 |
[?]
App Description
Lead a deadly team of skilled and cybered mercenaries to fight, hack, and infiltrate in the shadows of 2217. As a Cyber Knight, you are the elite but expendable urban soldier in the silent wars of a cyberpunk future. You do the dirty work of megacorporations, criminal organizations, and street gangs.
Play the free RPG named "Cyber Knights RPG" and enjoy hours of turn-based and tactical cyberpunk gaming in before you upgrade to Cyber Knights Elite. Trese Brothers never run ads in our games — enjoy an ad-free, permission free experience! Unlock the Hunder Profession as a $1 IAP within Elite.
Elite edition adds 3 unique Cyber Knights, 50+ weapons, and 20+ armors, 30+ cybernetic implants, and more content and story. And you can copy any Cyber Knight from Cyber Knights RPG (free) to Elite!
Cyber Knights is a turn-based tactical RPG in which you control a squad of runners and soldiers who are completing illegal contracts for the various powers that fight for control over the cities. Explore a massive persistent world with 10 battling factions, more than 600 contacts and citizens, over 500 shops, more than 400 battle combinations, and danger lurking at every turn.
It is the dawn of 2217, and the world has ended. Megacorporations provide humanity's last survivors' shelter in the vast dome cities of New Boston, New Berlin, and others. Across the planet, the Global Matrix has reunited the scattered survivors and reignited the fires of competition.
Technology has changed humanity. No longer merely flesh, many Cyber Knights have turned to nano- and cyber-technology to gain an edge and extend their abilities beyond human limits.
A global arms race has begun between the remaining megacorporations. Technological domination and control of the remaining metroplex are the only things that matter now.
In this cold war conflict, the soldiers are called Cyber Knights. Elite urban mercenaries are expendable, deniable, and effective. The megacorporations need them to do the dirty work in the grey shadows of the metroplex.
You will control a skilled team of mercenary cyber-warriors. Use turn-based tactics combat to deploy skills, equipment, and cybernetic implants for maximum effect. Specialize your team members in stealth, combat, or hacking skills. Dominate the megacorporate landscape with strategy, infiltration, battle prowess, or be a digital ghost.
Features 8 unique skills, 5 character classes, 400 different items, weapons, and armor. Customized your leader and teams with 65 different cybernetic improvements. Pick sides in this urban battle and play as Hacker, Gun Slinger, Sniper, Cyber Sword, or the fearsome AgentEX!
As a Knight, you'll encounter:
* 140 Weapons
* 45 Armors
* 100 Matrix Hosts
* 60 Cybernetic Implants
* 600 NPC Contacts
* 55 Monsters
* 400 Monster Teams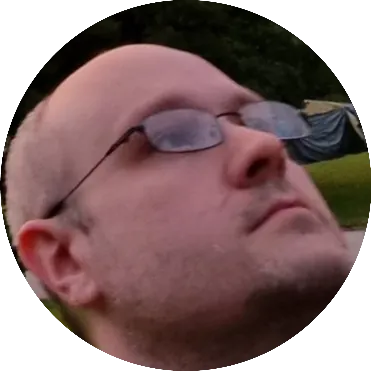 Doug Lynch
Hi! You may have seen my work at other Android publications including XDA and Phandroid, but I have branched out on my own to create content for the community. Most of my work consists of finding the best deals in the Google Play Store, creating tutorials on my YouTube channel, and curating the best applications and games on Play Store Finder.