App Description
The 1st pro DJ app on Android, downloaded by millions. Mix tracks in perfect sync on a powerful audio engine. Engineered & designed by Mixvibes, digital DJing pioneer for 15 years.
/// MIX IN PERFECT SYNC
• Accurate BPM detection of your music, down to the last decimal
• Ableton Link: ​sync Cross DJ Pro with Remixlive, any Link-compatible apps, or with Ableton live.
• Stable sync: one-press and the 2 tracks never go out of phase
• Quantize mode: hot cues & loops are automatically set on the beat
• Customizable, manual pitch range (4 to 100%)
• Progressive, manual pitch bend
• Waveform view: parallel waveforms for pitch-bending
• Accurate beat-grid editing: make any track sync properly
• Split audio: pre-listen your music tracks before mixing them
• Automix: Cross DJ mixes your tracks & play music automatically, from any sources (playlist, album, etc.)
/// OUTSTANDING AUDIO PERFORMANCE
• Realistic scratch sound – as on real turntables
• Low latency: music reacts instantly to your actions
• Audio FX: Hi & Low-Pass, Echo, Delay, Flanger, Chopper, Roll, Phaser, Brake & much more
• Loops (16 to 1/32), slip loops, 16 large hot-cues pads
• Sampler: 72 samples, synced to the main player
• Record & play your own samples
• Record your mix & share it to SoundCloud, Mixcloud, Facebook & Twitter
• Keylock mode: change BPM without affecting the tone
• Key detection: detect the key of the songs and know which tracks sound good together
• Autogain: automatically equalizes the levels of 2 tracks + Autosync
• External mixer: control EQs and crossfader with hardware mixers
• Supported MIDI controllers: Pioneer DDJ-SB & DDJ-WeGO2, U-Mix Control 1&2, U-Mix Control Pro 1&2, Gemini Mix2Go. MIDI control is now compatible with Android M
• Multichannel audio on devices running Android Marshmallow
/// INTUITIVE INTERFACE
• Industry standard DJ setup: 2 decks, crossfader, Cue/Play/Sync buttons
• 3-band mixer with DJM EQ preset
• Separate tabs: swipe to display different panels on each side
• Mix SoundCloud: explore, play & mix all SoundCloud (need a Soundcloud Go+ account)
• Big waveform view: scratch & see the music + set cue accurately
• Sort your music library by title, artist, album, BPM or length
• Play MP3s, AAC, FLAC & more
• Separate tabs: swipe to display different panels on each side
• Navigation by folder
• Portrait mode: big single player
• Change each deck's color: blue, orange, red, yellow, green, purple, pink
• Large pads & controls
• Optimized for mobile & tablet
• Optimized for Intel processors
/// MINIMUM CONFIGURATION REQUIRED
• Android 4.4
• 4″ screen
• RAM: 2GB
• Dual-core processor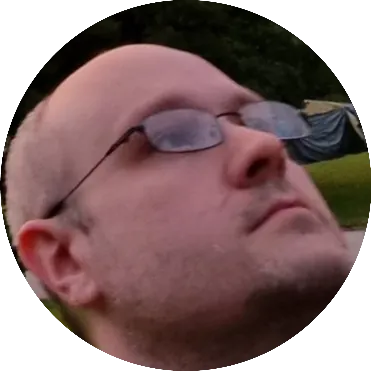 Doug Lynch
Hi! You may have seen my work at other Android publications including XDA and Phandroid, but I have branched out on my own to create content for the community. Most of my work consists of finding the best deals in the Google Play Store, creating tutorials on my YouTube channel, and curating the best applications and games on Play Store Finder.