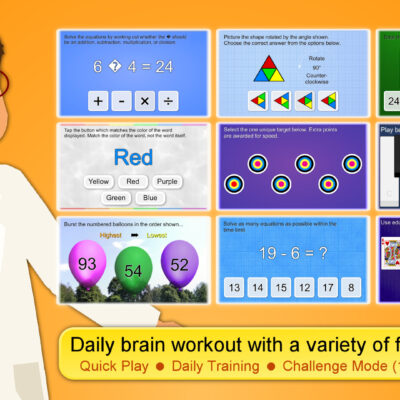 App Description
Brain App is the ultimate Brain Training game available for Android, iPhone & iPad, Mac, Fire TV and Xbox!
Exercises
Our exercises have been developed to create a fun atmosphere within the game whilst still keeping your mind active! These exercises train your brain by exercising your memory, speed, problem-solving as well as your attention.
Brain App Includes
• Quick Play exercises
• Daily Training
• Challenge Mode
Daily Training
Daily training has been carefully designed to train your brain, and at the end of each daily training you will receive a Brain App IQ, this allows you to track how you performed across each of the exercises given to you in Daily Training.